MAKING MILPA
Collaborative graphics
Mutant LetterPress.
October 2020.
Wrocław, Poland

Making Milpa was a workshop that continued exploring collaborative forms of making graphic and printmaking yet modifying and expanding it's method by including listening, haptics/drawing, walking and talking, improvisation and the use of letterpress tools.

Following the notion of milpa, the paper becomes a place of dialogue and negotiation of space, creating multiple graphic conversations by drawing, layering, covering or continuing traces, leaving parts incomplete for others to come along.

Here images from previous processes and collaborations are cutted, broken into pieces and reassembled and collaged into different arrangements and compositions.

These series of cartographies was commissioned and published in Za*zin, a publication edited by Za Group and Krytyka Polityczna. Making Milpa graphic workshop, was realized in collaboration with Emilia Gręziak, Ivan Juarez, Vinicio Libardoni,Varvara Tokareva, Dagmara Swietek and Mutant Letterpress.



Walking and talking through unaccostumed routes in the city.
Mapping and listening inside a vegetable market.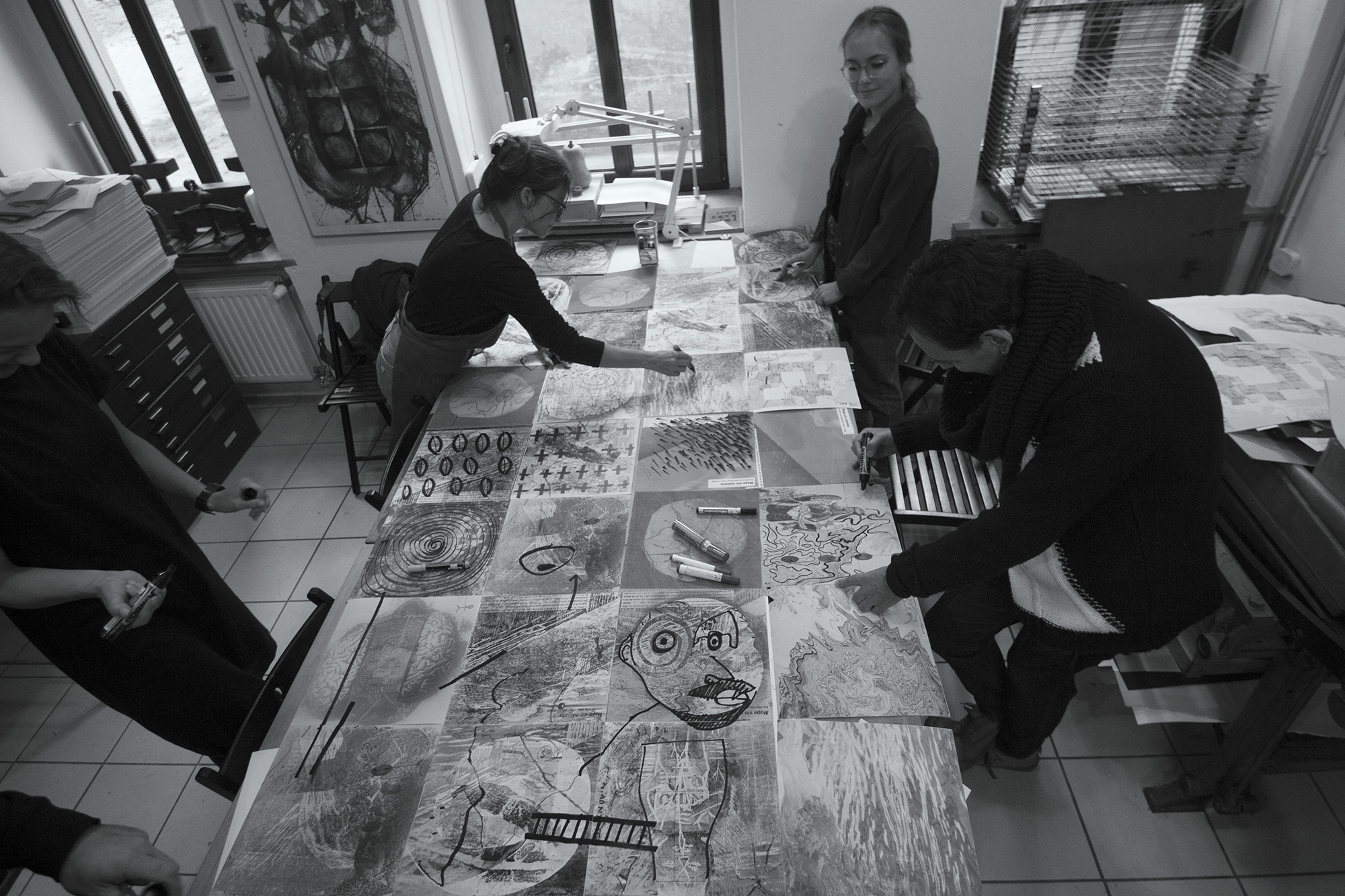 Drawing and haptics on top of the prints from SPAM.
Maps (2020). Relief, chine colle, drawing. 40cm x 40cm.