MAKING MILPA
Graphic parties
"Graphic party" is a series of workshops that explores printmaking with a collaborative and playful approach. Its method and prints keep expanding and changing with each new iteration and venue.

02. Gudskul Ekosystem. In collaboration with Grafis Huru Hara. Jakarta, Indonesia. Reusing Grafis Huru Hara's printmaking archive. Mapping Jakarta city using soil chromatography. 2022.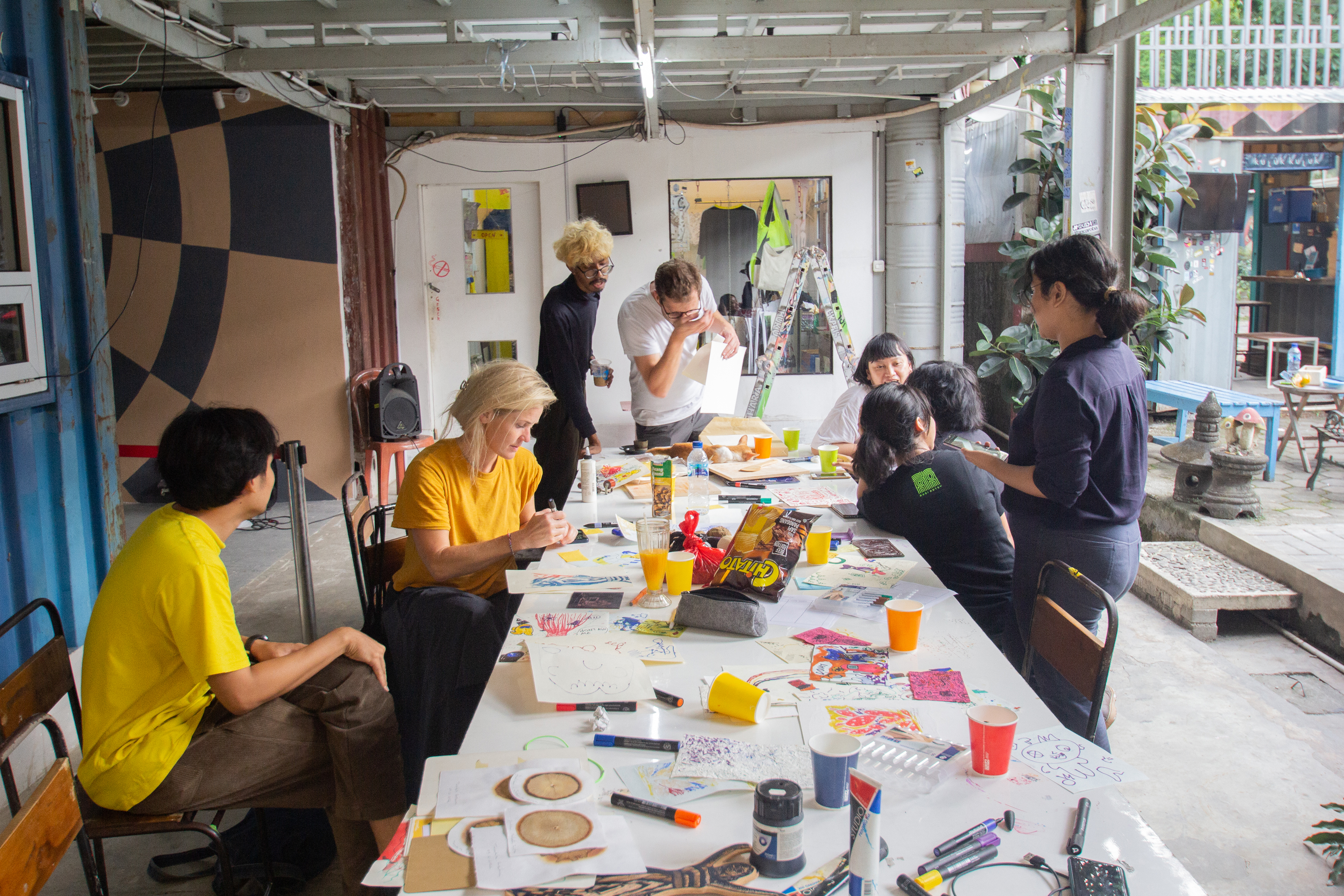 01. Mutant Letterpress. Wroclaw, Poland. 2020.

Commissioned and published in Za*zin: Foreign artists working in Poland, a publication edited by Za Group and Krytyka Polityczna. In collaboration with Mutant Letterpress,.

Walking and talking through unaccostumed routes in the city.
Mapping and listening inside a vegetable market.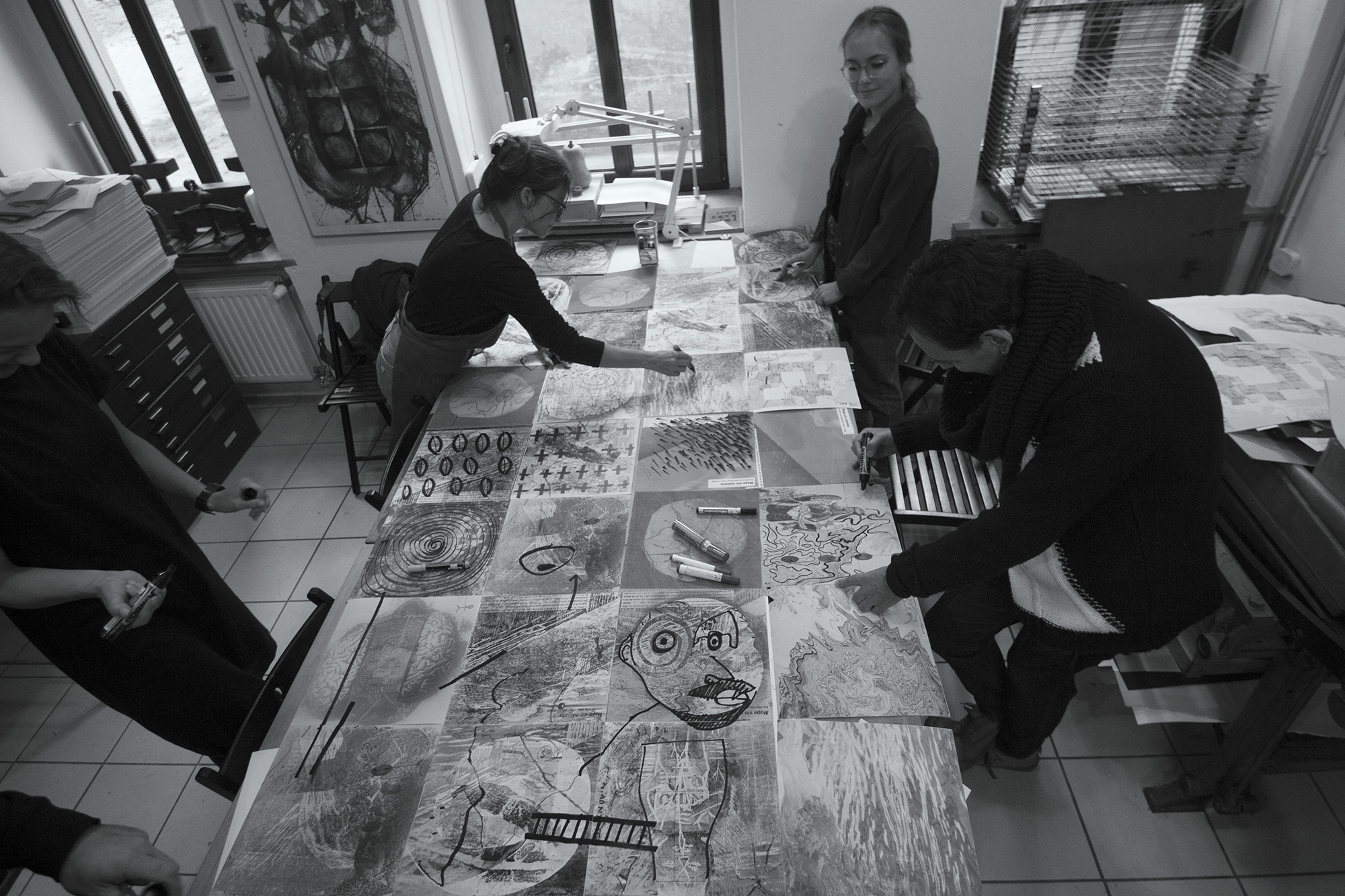 Drawing and haptics on top of the prints from SPAM.
Maps (2020). Relief, chine colle, drawing. 40cm x 40cm.